We arrived in Tucson this afternoon. Fortunately my mom is still doing well enough (she's in her 80's) to go with me and help me shop for beautiful gems! We got out luggage and rental car and headed to the
JGM Show
. It actually starts tomorrow but Toyo (
Feng's Trading
) lets me do some shopping while he's setting things up. Of course he's continually tempting me with beauties that he's pulling out of boxes! Here are some beautiful, double drilled pearls he has (and a peak at those maroon granulated pearls I'm getting).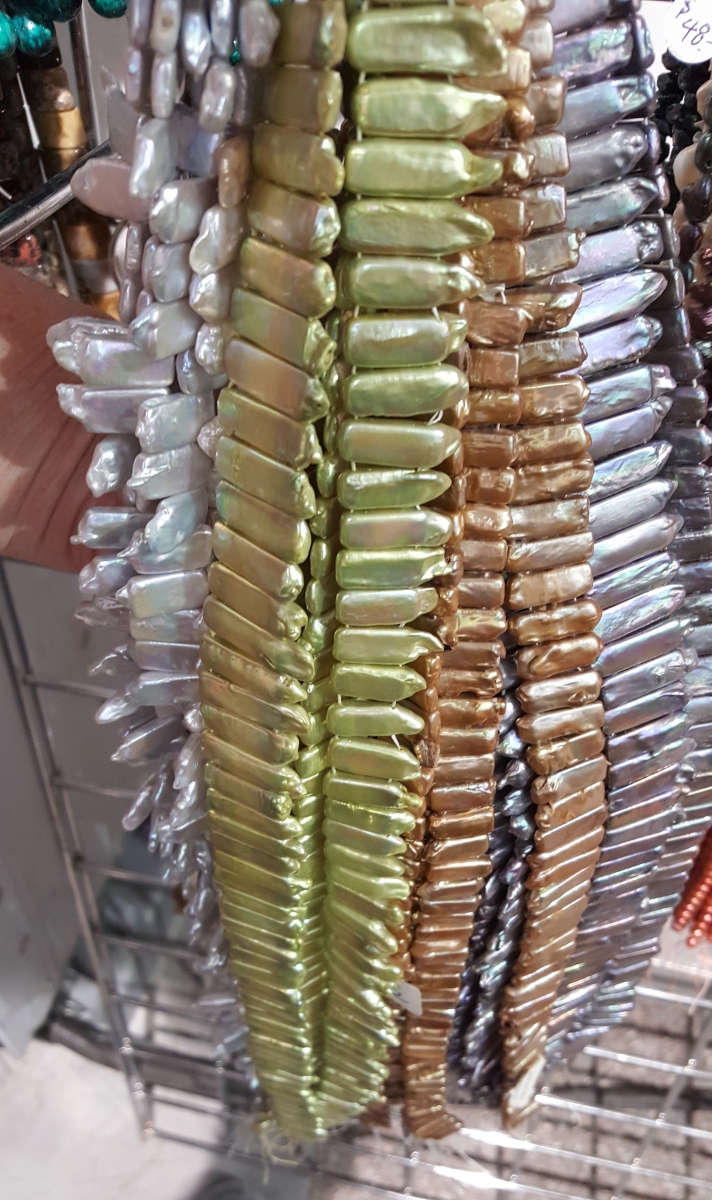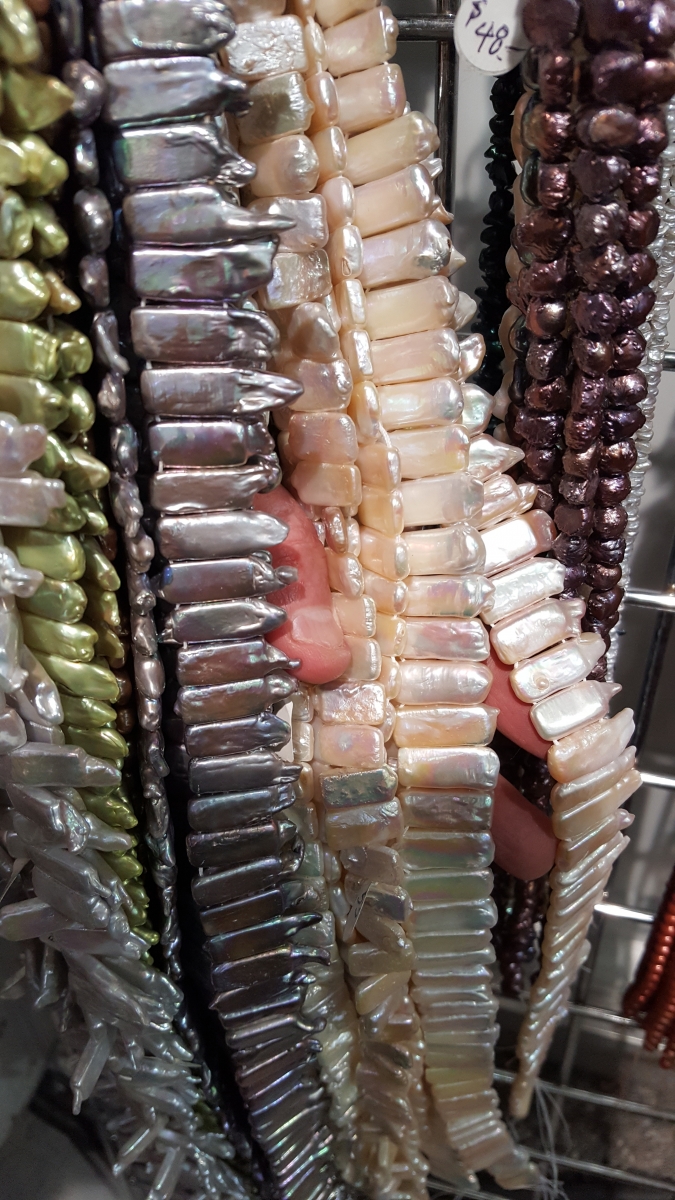 I like these because they are a beautiful maroon color and look like they are granulated on top. Very different!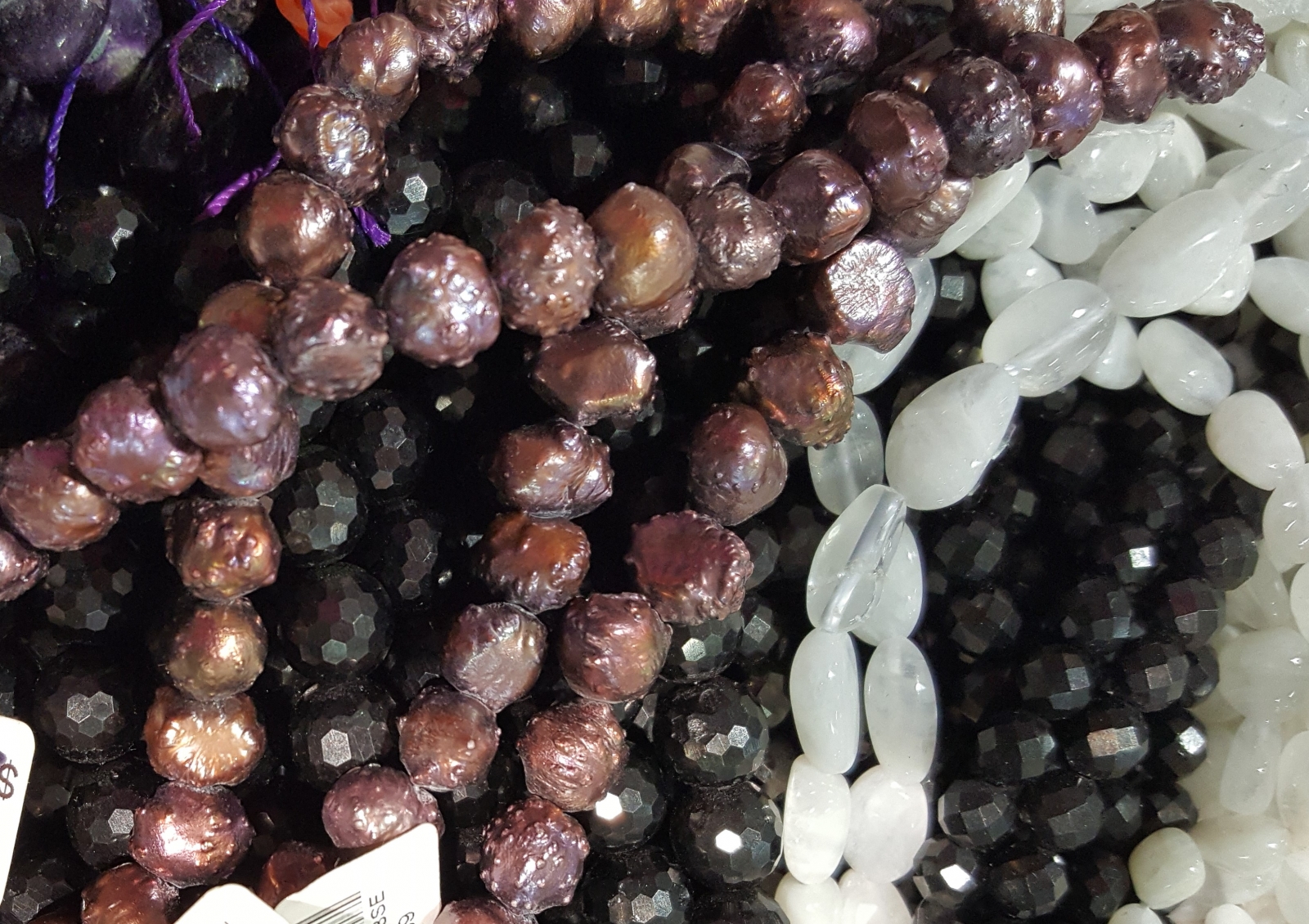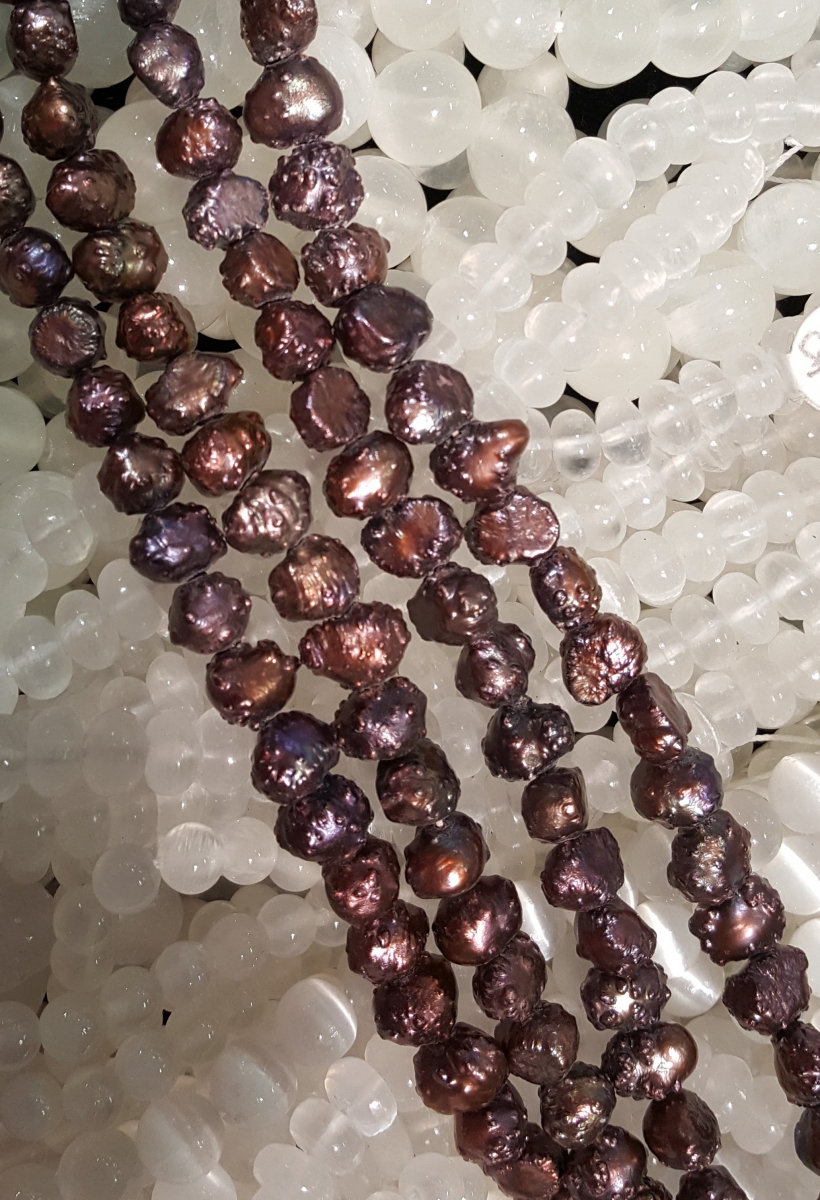 And a shot of what I have in my basket so far :) I'll be going back tomorrow to see what else needs to go home with me. Aren't those amethyst leaves gorgeous?!!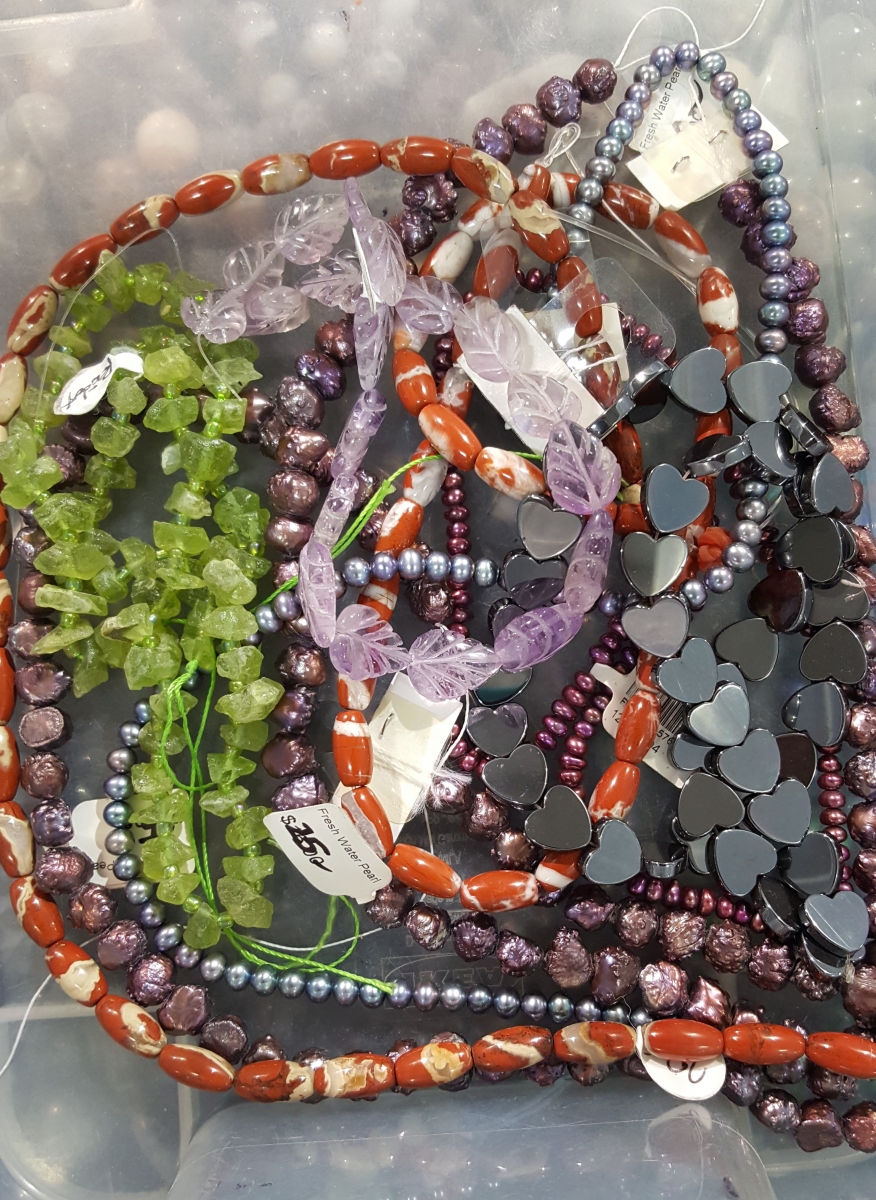 After doing a bit of shopping with Toyo we headed north and east to find our condo. We dumped our luggage, freshened up a bit and then went to the
Blue Willow
for dinner. They have delicious food and a vegan vegetable stir fry which is quite tasty. We both finished off the meal with desert - chocolate crepe with strawberries for my mom and a vegan coffee cake for me. Quite delicious, but, unfortunately, I didn't take any pictures!